If you would like to contact Frisby & Associates
Please use the query form below or contact the office +353 (0)1 621 7050 and we will make sure that we put you in touch with the best person to answer your query.
Unit 11, Woodview Court, Tandy's Lane, Lucan, Co. Dublin, K78 VX38, Ireland. tel. +353 (0)1 621 7050 email. [email protected]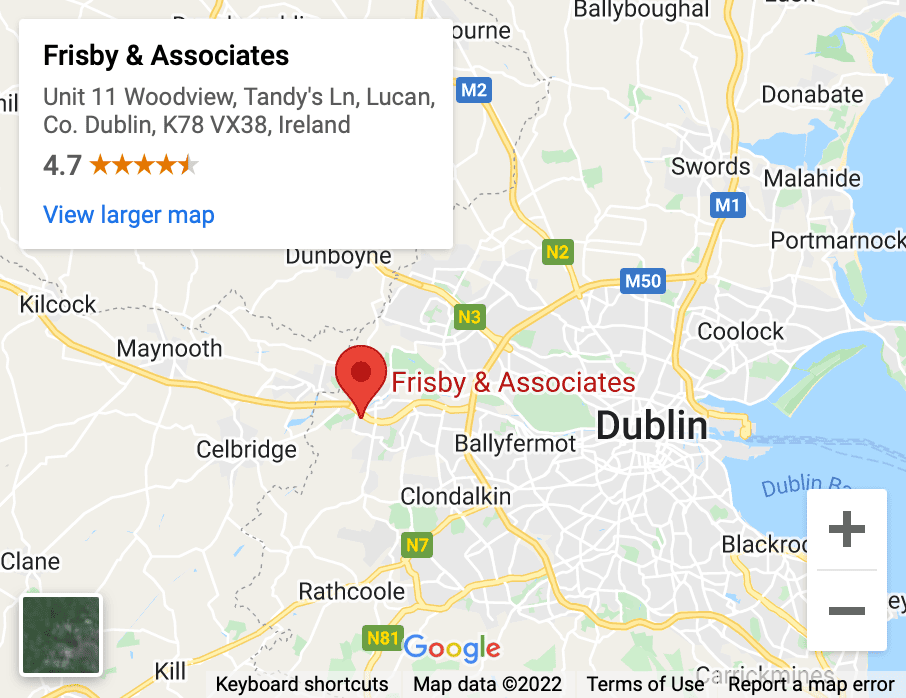 We look forward to hearing from you.